Fast50s -
Yamaha TTR50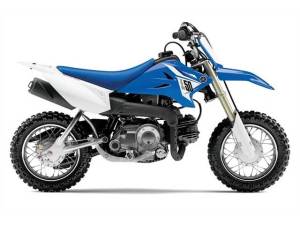 Looking for quality Minibike parts?
Yamaha TTR50 parts from the Original Minibike Specialists!
Fast50s™ parts are MADE IN THE USA
We ship in the U.S. and Worldwide!
---
---
More About
Yamaha TTR50
All MiniBikes are fun and we know this. The Yamaha TTR50 is built to build confidence in children and let the adults have some major fun. The TTR50 features a durable 4-Stroke 50cc engine with a three-speed semi-automatic transmission (no clutch to worry about) It has a great smooth power and is actually a tad faster than most 50cc minis. It shifts a bit tougher so it equals out but the Yamah TTR50 is a potent ride for kids or adults!! With Fast50s™ parts the TTR50 is also "Adult Test... Kid Approved" The TTR50 is built to last, so you and the kids can concentrate on building skills and having fun rather than worrying about repairs. This bike is Awesome, but as usual you want it BETTER!?? You're at the right site! We have THE BEST parts made for minibikes. Look no further! Fast50s™ parts are MADE IN THE USA and proud of it!! Fast50s™ offers durable quality mini bike parts that withstand the abuse of fun AND performance! Spending a little extra for a quality part, will go a long way!