Fast50s -
Honda XR80R - CRF80F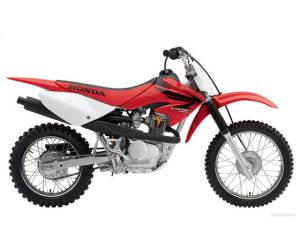 Looking for quality Minibike parts? Get your Honda XR80, CRF80 and CRF100 parts right here with the Original Minibike Specialists!


Fast50s™ parts are MADE IN THE USA
We ship in the U.S. and Worldwide!
Browse Honda XR80R - CRF80F
Products
---
---
More About
Honda XR80R - CRF80F
Honda XR-80 and CRF-80 was originally the XR75 in the mid-1970's, the most popular of mini bikes for it's time. With some minor flaws, it was overall a bullet-proof bike that would take a beating. It was not uncommon to see additional money sunk into parts converting it for speed and performance. By 1979, the XR75 grew into the XR80 and is still loved. Later in 2004, the XR80 became the now, CRF80. Still the same bulletproof 4 stroke Mini, but with a body style update! All working parts between the two eras are compatible!