Fast50s -
Kawasaki KLX110 - Suzuki DRZ110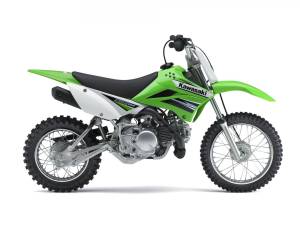 Looking for quality Minibike parts?
Kawasaki KLX110 and Suzuki DRZ110 parts from the Original Minibike Specialists!
Fast50s parts are MADE IN THE USA
We ship in the U.S. and Worldwide!
---
---
More About
Kawasaki KLX110 - Suzuki DRZ110
The Kawasaki KLX 110 is a off-road style motorcycle. Power is provided by a 4-stroke, 111cc, air cooled, SOHC, single-cylinder engine with electric / kick starter. The engine is paired with a 4-Speed manual / automatic clutch transmission and total fuel capacity is 1 gallons. The KLX 110 rides on steel wheels with a 2.5 X 14 front tire and a 3.0 X 12 rear tire. The front suspension is a telescopic fork while the rear suspension is a twin sided swing arm. Front drum brakes and rear drum brakes provide stopping power. The KLX 110 comes standard with a one-piece, 1-passenger seat.

WANT your KLX110 BETTER than stock!? You're in safe hands my friend!! Fast50s is the original minibike specialists! Gallons of knowledge right here! Call us to see for yourself!

The DRZ110 is the new entry-level four-stroke off-road model for novice riders. The compact 111cc SOHC single-cylinder engine is tuned to produce responsive, easy-to-control low rpm power. The three-speed transmission has an automatic clutch for easy operation and a neutral-only starting system to prevent starting in gear. The adjustable throttle limiter allows supervising adult to adjust throttle opening to suit the rider's ability. The 90mm drum brakes are similar to the RM60 and the bodywork, seat and fuel tank are styled similar to RM65 and RM100.
DRZ110 + Fast50s parts = BEST!